Paper Management
Short Business Description:
Decluttering, Downsizing, Organizing, Organizing Lessons, Paper Management, Residential Services, Specializing in Adult/Senior existing residences and transitions.
Long Business Description:
Effective Organizing, LLC recognizes that we are not a "one size fits all" society and is committed to developing customized organization plans to accomplish each client's unique goal(s) through consulting, design and implementation techniques created to harmonize with the client's personality and life style. We specialize in assisting mature clients with their unique organizational and transitioning needs.
Effective Organizing offers a menu of services from complete project planning and execution to a "do-it-yourself" Organization Plan and Instruction Guide to customized organizing lessons. Experienced, Affordable and Effective Solutions for: decluttering, downsizing, organizing, paper management, relocation coordination. Call me for a free 15 minute phone consultation to see how I can help you!
Debra is a member of the National Association of Professional Organizers (NAPO), NAPO Arizona and co-chairs the Arizona Association of Senior Relocation Specialists (AASRS) In addition to regular speaking engagements for the City of Peoria's community education program, Debra also served as NAPO AZ's Education Chair and Newsletter Chair.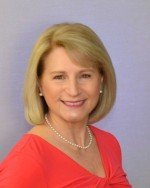 Short Business Description:
As a Professional Organizer and Relocation Specialist, I work with older adults who wish to simplify their homes or need help with downsizing and relocating. I also work with busy women to help them reclaim their space. We have a passion for helping people and teaching them simple ways to create and maintain order in their space and life. Specialties include downsizing and relocation services, working with seniors, home organizing of all rooms.
Long Business Description:
Organizing by Doreen has a mission to help each client achieve their organizing goals and to find the right balance of healthy chaos and order that is acceptable to them. We create a personal, customized approach to each situation to create systems that will simplify their lives. Our specialties include downsizing, relocation services, closets, kitchens, home offices and more. We have a strong interest in working with older adults, helping them downsize and relocate, or simply making their space or life easier. We find the simplest, most efficient systems, routines, and habits to teach our clients and will help them save money, get more energy, and find more time.