kitchens
ORGANIZERS FOR RESIDENTIAL, Residential: Arts & Crafts Rooms, Residential: Attention Deficit Disorder, Residential: Children's Rooms, Residential: Chronic Disorganization, Residential: Closet Organizing, Residential: Downsizing, Residential: Electronic Only, Residential: Estate Organizing, Residential: Filing Systems, Residential: Financial/Bookkeeping, Residential: Garage/Attics/Basements, Residential: Kitchens, Residential: Moving/Relocation, Residential: Office, Residential: Other Rooms, Residential: Paper & Electronic, Residential: Paper Management, Residential: Photographs/Collections, Residential: Product Spokesperson, Residential: Seniors, Residential: Space Organizing, Residential: Space Planning, Residential: Students, Residential: Time Management, Residential: Unpacking, Residential: Virtual Organizing
We can help you declutter organize and feel great!
Casey – Featured on A&E Hoarders TV Show!
• Specializing in Your Success – Decluttering, Reorganizing and Maximizing Your Space.
Organizing homes – bedrooms, kitchens, basements, closets, garages and more
Helping seniors prepare to move or downsize.
Preparing families for garage/estate sale
Consolidate professionals to better manage offices – paperwork/bills/filing systems
Realtors we help prepare to sell home
Organize in-home office for home business
• What kinds of things need organizing?
Day-to-day clutter
Financial and other papers
Family photos, memorabilia
Sorting assorted paper, mail, etc.
Kid's rooms organizing toys, clothes etc.
Old belongings
Other
Many of my clients are simply overwhelmed by the demands of modern life; kids, job, house and need help bringing their home/offices to its potential beauty and making their life manageable.
I have decades of professional experience in addition to the fact I prepare you up for continued success. I practice, teach, and promote through non-traditional methods to make creating a new you, your space and your life fun and socially conscious.
What makes Casey exceptional is going beyond the job….
Together we establish new behaviors' though creative and fun techniques
Working with each clients in setting reasonable goals within each clients' skill sets
I am Eco-Conscious and will recycle your unwanted items in a responsible way
Specializing in ADD and Hoarders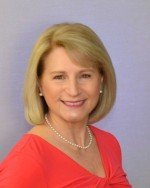 As a Professional Organizer and Relocation Specialist, I work with older adults who wish to simplify their homes or need help with downsizing and relocating. I also work with busy women to help them reclaim their space. We have a passion for helping people and teaching them simple ways to create and maintain order in their space and life. Specialties include downsizing and relocation services, working with seniors, home organizing of all rooms.
Organizing by Doreen has a mission to help each client achieve their organizing goals and to find the right balance of healthy chaos and order that is acceptable to them. We create a personal, customized approach to each situation to create systems that will simplify their lives. Our specialties include downsizing, relocation services, closets, kitchens, home offices and more. We have a strong interest in working with older adults, helping them downsize and relocate, or simply making their space or life easier. We find the simplest, most efficient systems, routines, and habits to teach our clients and will help them save money, get more energy, and find more time.
ORGANIZERS FOR RESIDENTIAL, Residential: Author/Writer, Residential: Children's Rooms, Residential: Garage/Attics/Basements, Residential: Group Training, Residential: Kitchens, Residential: Other Rooms, Residential: Photographs/Collections, Residential: Product Spokesperson, Residential: Public Speaking, Residential: Students, Residential: Time Management, Residential: Virtual Organizing
Feel better about the space you live in by learning good organizational habits and better systems for managing your time and your stuff.
Get your whole house in order in ways that save you time, money and frustration by eliminating clutter and improving your systems to get and stay organized. Specializing in quilting spaces and craft rooms, author and speaker Carolyn Woods can help you and your family learn how to make the most of your space.