kitchens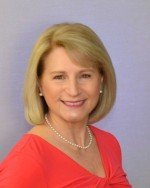 Short Business Description:
As a Professional Organizer and Relocation Specialist, I work with older adults who wish to simplify their homes or need help with downsizing and relocating. I also work with busy women to help them reclaim their space. We have a passion for helping people and teaching them simple ways to create and maintain order in their space and life. Specialties include downsizing and relocation services, working with seniors, home organizing of all rooms.
Long Business Description:
Organizing by Doreen has a mission to help each client achieve their organizing goals and to find the right balance of healthy chaos and order that is acceptable to them. We create a personal, customized approach to each situation to create systems that will simplify their lives. Our specialties include downsizing, relocation services, closets, kitchens, home offices and more. We have a strong interest in working with older adults, helping them downsize and relocate, or simply making their space or life easier. We find the simplest, most efficient systems, routines, and habits to teach our clients and will help them save money, get more energy, and find more time.
Categories:
ORGANIZERS FOR RESIDENTIAL, Residential: Author/Writer, Residential: Children's Rooms, Residential: Garage/Attics/Basements, Residential: Group Training, Residential: Kitchens, Residential: Other Rooms, Residential: Photographs/Collections, Residential: Product Spokesperson, Residential: Public Speaking, Residential: Students, Residential: Time Management, Residential: Virtual Organizing
Short Business Description:
Feel better about the space you live in by learning good organizational habits and better systems for managing your time and your stuff.
Long Business Description:
Get your whole house in order in ways that save you time, money and frustration by eliminating clutter and improving your systems to get and stay organized. Specializing in quilting spaces and craft rooms, author and speaker Carolyn Woods can help you and your family learn how to make the most of your space.