declutter
ORGANIZERS FOR RESIDENTIAL, Residential: Arts & Crafts Rooms, Residential: Children's Rooms, Residential: Closet Organizing, Residential: Downsizing, Residential: Estate Organizing, Residential: Garage/Attics/Basements, Residential: Kitchens, Residential: Moving/Relocation, Residential: Office, Residential: Other Rooms, Residential: Seniors, Residential: Space Organizing, Residential: Unpacking
All Star Organizer will change your lifestyle and get you organized. We specialize in residential homes in helping you organize every room of the house. We can do it all!!! We help our customers relax and know that we are creating more space in their home for them to enjoy.
Welcome to All Star Organizer, where we specialize in changing your lifestyle and getting you organized. We are experts in decluttering , organizing and helping people get control of their personal space namely their homes. We help you unpack or pack up your home, work on the kids bedrooms or playrooms, dad's garage or his office and of course the kitchen/pantries and closets. Carolyn has an infectious smile and is passionate about helping others.
ORGANIZERS FOR RESIDENTIAL, Residential: Arts & Crafts Rooms, Residential: Attention Deficit Disorder, Residential: Children's Rooms, Residential: Chronic Disorganization, Residential: Closet Organizing, Residential: Downsizing, Residential: Estate Organizing, Residential: Feng Shui, Residential: Garage/Attics/Basements, Residential: Kitchens, Residential: Moving/Relocation, Residential: Office, Residential: Other Rooms, Residential: Paper Management, Residential: Photographs/Collections, Residential: Seniors, Residential: Space Organizing, Residential: Space Planning, Residential: Students, Residential: Unpacking
I specialize in Residential de-cluttering and organizing. I'm passionate about helping my clients get ClutterFree, achieve their goals, and live a happier organized life.
My experience as a professional organizer, school teacher, wife, mother, and a member of the human race, I've experienced the challenges of living a ClutterFree life.
I pride myself on being a good listener, connecting with people, and being flexible. The most important outcome for me is that your project goals are achieved, and that you have the tools to lead a happier organized life.
I hold a BA in Psychology, and a minor in Education from Occidental College.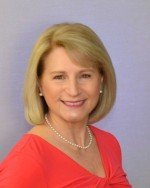 As a Professional Organizer and Relocation Specialist, I work with older adults who wish to simplify their homes or need help with downsizing and relocating. I also work with busy women to help them reclaim their space. We have a passion for helping people and teaching them simple ways to create and maintain order in their space and life. Specialties include downsizing and relocation services, working with seniors, home organizing of all rooms.
Organizing by Doreen has a mission to help each client achieve their organizing goals and to find the right balance of healthy chaos and order that is acceptable to them. We create a personal, customized approach to each situation to create systems that will simplify their lives. Our specialties include downsizing, relocation services, closets, kitchens, home offices and more. We have a strong interest in working with older adults, helping them downsize and relocate, or simply making their space or life easier. We find the simplest, most efficient systems, routines, and habits to teach our clients and will help them save money, get more energy, and find more time.