Residential organizing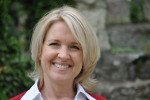 Business: Space Organizing, Business: Space Planning & Design, Residential: Attention Deficit Disorder, Residential: Children's Rooms, Residential: Chronic Disorganization, Residential: Closet Organizing, Residential: Kitchens, Residential: Moving/Relocation, Residential: Other Rooms, Residential: Paper Management, Residential: Seniors, Residential: Students
I provide fresh solutions for all your organization and design dilemmas.
My passion is to use my organizing and project management skills to better others' lives. I provide fresh, client-focused organizing and space-planning solutions to help clear clutter and chaos and bring a fresh perspective of peace and calm to my clients and their living spaces.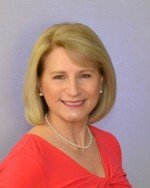 As a Professional Organizer and Relocation Specialist, I work with older adults who wish to simplify their homes or need help with downsizing and relocating. I also work with busy women to help them reclaim their space. We have a passion for helping people and teaching them simple ways to create and maintain order in their space and life. Specialties include downsizing and relocation services, working with seniors, home organizing of all rooms.
Organizing by Doreen has a mission to help each client achieve their organizing goals and to find the right balance of healthy chaos and order that is acceptable to them. We create a personal, customized approach to each situation to create systems that will simplify their lives. Our specialties include downsizing, relocation services, closets, kitchens, home offices and more. We have a strong interest in working with older adults, helping them downsize and relocate, or simply making their space or life easier. We find the simplest, most efficient systems, routines, and habits to teach our clients and will help them save money, get more energy, and find more time.
ORGANIZERS FOR RESIDENTIAL, Residential: Arts & Crafts Rooms, Residential: Children's Rooms, Residential: Closet Organizing, Residential: Downsizing, Residential: Filing Systems, Residential: Garage/Attics/Basements, Residential: Kitchens, Residential: Other Rooms, Residential: Paper & Electronic, Residential: Paper Management, Residential: Photographs/Collections, Residential: Students, Residential: Unpacking
From top to bottom, inside and out, I can help you get organized or unpacked and feel less stressed! I organize & unpack kitchens, bedrooms, bathrooms, closets, garages, sheds and small businesses.
Having an organized home makes you feel at peace inside, helps reduce stress and gives you more time to spend with your family and friends! I can help you on your way to organizing any part of your home, inside or out. I come to your home at a convenient time for you and help you unpack or tackle those rooms that you don't want to touch. I can also help you unpack if you're moving. Just give me call!
Here are a few testimonials: "The craft room is amazing! I'm going to cry tears of joy!" K. J. "I love having things organized. Such a stress reliever. Thx so much for your help!!" A. C. "My husband loved it!! Thanks so much!!" D. L.