Business: Space Planning & Design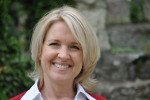 Business: Space Organizing, Business: Space Planning & Design, Residential: Attention Deficit Disorder, Residential: Children's Rooms, Residential: Chronic Disorganization, Residential: Closet Organizing, Residential: Kitchens, Residential: Moving/Relocation, Residential: Other Rooms, Residential: Paper Management, Residential: Seniors, Residential: Students
I provide fresh solutions for all your organization and design dilemmas.
My passion is to use my organizing and project management skills to better others' lives. I provide fresh, client-focused organizing and space-planning solutions to help clear clutter and chaos and bring a fresh perspective of peace and calm to my clients and their living spaces.
Business: Coach, Business: Filing Systems, Business: Group Training, Business: Office, Business: Paper Management, Business: Public Speaking, Business: Space Organizing, Business: Space Planning & Design, Business: Time Management, ORGANIZERS FOR BUSINESS, ORGANIZERS FOR RESIDENTIAL, Residential: Closet Organizing, Residential: Downsizing, Residential: Filing Systems, Residential: Financial/Bookkeeping, Residential: Group Training, Residential: Office, Residential: Paper Management, Residential: Personal Coach, Residential: Public Speaking, Residential: Space Organizing, Residential: Space Planning, Residential: Time Management
Joy-filled Bookkeeping and Administration Consulting
I offer ministries, churches, and entrepreneurs' a fresh, innovative and creative way to capture the joy of bookkeeping and administrative processes. When your bookkeeping and administrative systems are organized, streamlined, and efficient then you can joyfully pursue what you do best!